The Driftin' Five is opgericht in Maart 1960 door de gitarist Michel Roelofs en is een van de oudste nog actieve bands van Utrecht.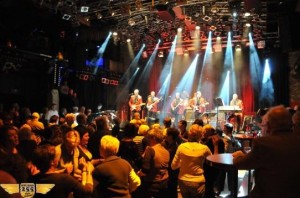 "Beroemd"was de line-up in 1963 met de zanger Herman van Keeken.
The Driftin' Five scoorden toen hits als "Corinna, "Hello Mary Lou" en later met de zanger Ted Jones het originele  "A long Time".
De band staat nog steeds met veel succes op de bühne.
Frontman Piet van de IJssel zingt met evenveel gemak een mooie ballad als ruige rock and roll. Bassist Roger Eilbracht, toetsenist Rob van Geffen en de gitaristen Michel Roelofs en Kees Poulus verzorgen naast de muziek ook de backing vocals. Drummer Wim Sturkenboom legt een solide ritmisch fundament.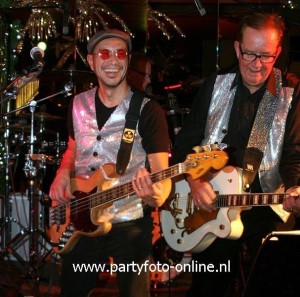 The Driftin' Five blinken uit in de meerstemmige zang van hits van bijvoorbeeld Searchers, Tremeloes,
Fortunes en gaan tekeer met nummers van de Mavericks, Rolling Stones, Fleetwood Mac, Sam Cooke etc.
The Driftin' Five spelen gouden hits uit de sixties, seventies, eighties and nineties en zetten de zaal ook op z'n kop met de onvervalste Rock and roll.
De band speelt uiteraard enkele van hun oude  "hits" en introduceren bovendien wat recenter eigen werk.
The Driftin' Five heeft in de afgelopen jaren optredens gedaan in Nederland met Engelse (U.K.) top bands
uit de 60er en 70er jaren zoals : The Fortunes, The Searchers, The Rapiers, Herman's Hermits,The Bluebettes en The Swinging Blue Jeans..